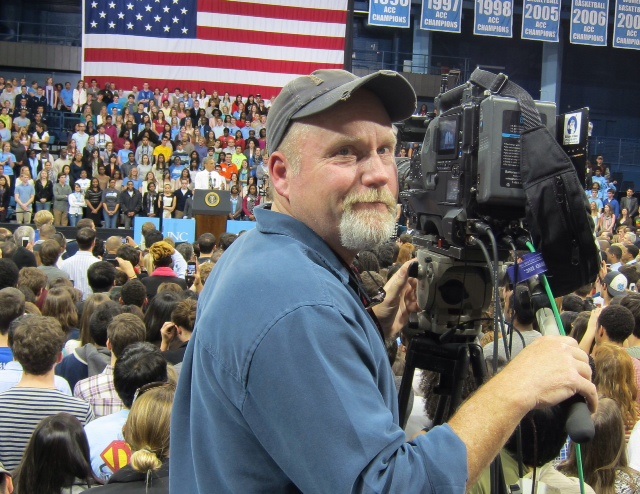 About Bill Jensen
Bill Jensen first discovered a love for film when he started working in a TV station during his junior year of college at the University of Montana.  It was there that he discovered a knack for telling stories through pictures and film; and he never looked back.
Billum Video
Bill started Billum Video in 1988 and has done work with many major broadcast corporations, including ABC, NBC, ESPN, and Discovery. He has traveled on-location for shoots in Dominican Republic, Mexico, Canada, and Haiti.  His work has produced two Emmys.
Bill Jensen lives in Chapel Hill, NC.  In his free time, Bill enjoys anything outdoors, including and especially kayaking and hiking.